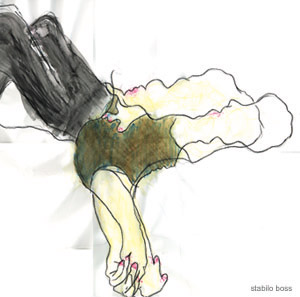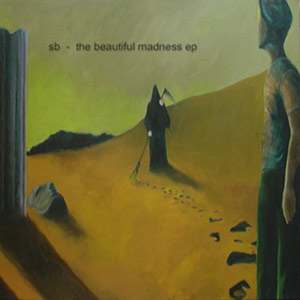 If the music doesnt automaticly start Click Here!
When given the option to open or download, choose open.
Basic Information:
Band Name:
Stabilo Boss
Location:
Vancouver, British Columbia, Canada
Number of members:
4
Number of disks:
3
Names of members:

Jessee Dryfout - Guitar and Vocal
Karl Williaume - Bass
Chris Moerman - Guitar and Vocal
Nathan Wylie - Drums

Names of disks:
"The Kitchen Sessions ep"
"Stabilo Boss"
"Beautiful Madness ep"
From the Bands Page*:
Combine great modern rock songs with incredible live performances and you've got Stabilo Boss, a band that has recently exploded onto the Canadian music scene.
Together for three years, Stabilo has already made a name for themselves in their home town of Vancouver, BC and has started tearing up the charts throughout the rest of Canada.
Best known for their instant hit "Everybody," which spent nearly a month as the most-requested song at Vancouver's 104.9 XFM, and then at numerous other radio stations across Canada, Stabilo has earned instant popularity from their fans and critics alike.
"From the very first couple of feature spins we gave this band, we had huge reaction on the phones. There's something about 'Everybody' that has made our listeners take notice." - Connie Bernardi, Music Director, 101.1 Xfm Ottawa
"The more I hear this song the more I love it and it sounds just great on our radio station. The listener reaction to this song is surprising as well because in my experience there are only a few songs that generate listener calls or emails and this is one of those songs." - Al Ford, Program Director, 91.3 The Zone Victoria
While their recorded work has received wide acclaim, much of the band's popularity has been built on the strength of its live performances. Front men Jesse Dryfhout and Chris Moerman trade off on composing, lead vocals and guitar, bringing energy, passion and variety to the stage. Joining on bass is the solid, captivating pulse of Karl Williaume and on drums, the dynamic and powerful rhythms of Nathan Wylie. In addition to headlining shows on the club circuit in Greater Vancouver, Stabilo has opened for Default, Wide Mouth Mason, The Proclaimers, Mason Jennings and other popular bands.

In January, 2001 Stabilo Boss independently released its first full-length, self-titled album. Stabilo has also released two limited edition EP's available only at concerts. A beautiful madness was recorded live in White Rock, BC, in March, 2001 and the Stabilo Boss kitchen sessions, their earliest release was recorded in May, 1999.
This August, in response to popular demand, Stabilo Boss will be making their way across Canada starting August 3rd at the Vanderhoef RockFest with bands, Matt Good and the Headstones.
Stabilo is now working on their forthcoming album and are currently recording in Vancouver at Mushroom Studios, working with John Wozniak (marcy playground) and Jon Anderson (Radiogram). This album is set to be released fall 2002.
*The following content was taken from the band info section of www.stabiloboss.org

My Oppinion:
I first heard about this band while I was on a cruise....imagine that. On the boat with me were two Vancouverites....(I've always wanted to say that)....they played a song by Stabilo Boss and after hearing I was hooked. In my oppinion, this band has all the makings of a great one. They can sing and they play their own instruments. In this day in age, a band who plays instruments is a joy. From the sound of things Vancouver is crazy for Stabilo Boss, and I hope that Their sucess will spread throughout America also. Stabilo Boss's songs were listed on Audiogalaxy, and are currently on all the major file sharing agents**. The most popular song by the band is "Everybody".
**This site neither approves or disapproves the downloading of songs from file sharing agents. This site, and its owners takes no responsibility for any files downloaded illegaly. Thank you.
Links:
www.stabiloboss.org - This is the bands official web site.
www.mp3.com/stabiloboss - This is a site where you can listen to the bands music. This one is legal.
If you have any other information that you would like to see on this site, or have any bands that you think deserve time in the spotlight E-Mail Me!